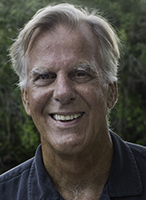 Sam Laundon is a photographer, teacher, digital artist and founder of SmilePix, a dental imaging service he started in 2000. With more than 13 years of imaging experience, Sam fully understands the challenges of photographing patients and turning those photographs into digital smile simulations. Having seen thousands of photographs sent to SmilePix by dental offices around the world, Sam has realized that one size does not fit all when it comes to imaging software. He has collaborated with Dr. Lorin Berland to create the new Lorin Smile Styles and SmilePix E-Z Imaging (SEZI) to help dental offices create their own smile simulations. SEZI is the first in the dental industry to create plug-ins for Photoshop, the preeminent image-editing software in the world. Sam has also created a series of video tutorials to share his expertise in smile simulation creation with Photoshop.
---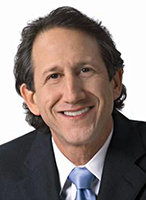 Dr. Lorin Berland is an internationally acclaimed cosmetic dentist and one of the most published authorities in the dental and general media. He is a Fellow of the AACD, the co-creator of the Lorin Library Smile Style Guide; the developer of www.denturewearers.com; the creator of "Biomimetic Same Day Inlay/Onlays," an 8 AGD Credit CD ROM and the founder of Berland Dental Arts, a multi-doctor specialty practice in the Dallas Arts District that pioneered the concept of spa dentistry. His unique approach to dentistry has been featured on television and publications such as 20/20, Time, Town & Country, Reader's Digest, GQ, US News & World Report, Woman's World, Details, Dallas Morning News, Good Morning Texas, D magazine and more. He currently serves as the editor of the Cosmetic Dental Tribune.
In 2008, The American Academy of Cosmetic Dentistry honored Dr. Berland with the 2008 Outstanding Contributions to the Art and Science of Cosmetic Dentistry Award.